PARIS In the Big Beauty AI Research Game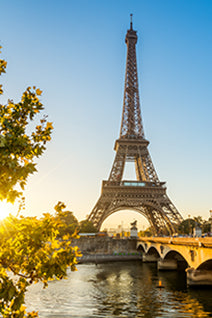 Big Beauty is getting into the AI research game. L'Oréal and Kering are amongst the five founding sponsors of the new Hi! Paris research centre, according to WWD.com.  The research centre has been supported by the Haute École de Commerce Paris and the Institut Polytechnique de Paris and focuses on artificial intelligence and data.
L'Oréal and Kering join other corporate sponsors consultant firm Capgemini, oil major Total (primarily active in Canada), and electric supply company Rexel (supplier to major Canadian areas), with the centre labelling itself as the first interdisciplinary and cross-institutional centre in Europe, bringing together education, research and innovation. 
The centre will recruit 30 professors and 150 doctorate students from around the world initially.
L'Oréal CEO Jean-Paul Agon explained the importance of AI and data for the beauty industry, hailing it the 'next big revolution' following the digital boom that began in 2010. 
Agon states, "So it is super important to prepare employees, train young people, and be able to bring about this revolution in our company and all companies."
Likewise, it is hoped the institution will marry up to the success in U.S. and Asia, with French leaders voicing frustration that the country is falling behind. 
Eric Labaye, President of Institut Polytechnique de Paris and president of École Polytechnique, said, "It's to solve problems…the uniqueness of our center is to bring these skills together to provide solutions to some of the biggest issues.
Peter Todd, Dean of HEC Par, continued, "We need the MIT of France, here you take a world-class engineering institute, you take a world-class business school, you bring them together and you create a kind of magic, you create new ways of thinking about these kinds of problems."
Source: globalcosmeticnews.com
Leave a comment
Comments will be approved before showing up.