Canadian Beauty's Cannabis in Cosmetics - Trend On the Rise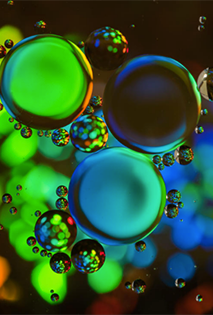 MC2Industries Scientists Reflect on Can-Beauty's Cann Industry
Canadian Beauty - Can-Beauty is being widely watched from a global scale due to the intense focus on the newly legislated cannabis accessibilities in North America. This is the latest celebrity wedding of the cannabis and cosmetics families. Can-Beauty is ready to launch many mold-breaking innovations across the beauty market landscape. #cannbeauty
CBD is the latest power molecule to market and the infusion of cannabis extracts in to a wide array of cosmetic and wellness products has been going vertical since it's birth.
"To tell you little secret - we've already been putting cannabis in your cosmetics for decades. But, the marriage of the new cannabis industry and the cosmetics industry will bring the spawn of a cosmeti-verse that will revolutionize the beauty and wellness markets." - Melani Chong
Canada being the early adopter of regulation and accesibility allows our local cosmetics and beauty market to stand out on a global innovation platform. Cannabis themed brands are sprouting up around the world in the health, wellness & beauty, hobbyist, recreational, luxury and tourism industries. #canbeauty
2019 the year of cannabis, MC2 Industries and Melani's teams are seeing more research studies, behavioural and psychographic findings, formulation strategies, safety findings, product development insights from scientific leaders.
The markets have been seeded for billions of dollars and growth rates touted to vastly exceed historical industry growth markers.
In the labs, we still ask ourselves how much do we know about these chemical properties and without such scrutiny nor exact science, where would we be today? Research of the cannabis molecule(s) is in it's infancy, but the new fast, creative applications of these extracts is fun and innovative and there is a global market that is ready and waiting. As scientists see it, they have not discovered yet a fraction of the data that lies ahead; a large body of research data in iceburg proportions. 
"Right now CBD is a star - in a galaxy - in yet a universe of possibility."-Melani Chong 
In this case with the cannabis sativa plant, it's extracts and derivatives, science has proven that there is a case for successful achievement for the application of [it's] chemical properties. Work is being done for the refinement of and stabilization of the molecular structures, dose management, ethno-biological studies on pharmacokinectics of the extracts through various delivery systems to ensure qualifiable data from well designed clinical trials and replication can be achieved.
UPDATE: Right now extracts from the cannabis plant are being used as moisturizers, binders, antioxidants, long carbon chained fatty acids and nutritional sources of vitamins A, D, E and omega fatty acids 6-9, terpene and benzene compounds for flavours, fragrances and therapeutic applications. Clinical results from the topical use show anti-aging, skin and hair attenuation and anti microbial properties that may aid in the treatment of cold sores, eczema and psoriasis. Conclusive data can be only be achieved through consistent clinical trials which provide successful replication over long periods of time.
Do not attempt to use cannabis extracts as a form of treatment without the supervision of a doctor.
Leave a comment
Comments will be approved before showing up.